Turn Scrap Metal into Cash
At WA's Only Female-Run Recycling Facility
West Coast Metals Recycling 
For 20 years, we have proudly been offering professional metal recycling services for industrial, mining, commercial, and domestic customers in Perth. 
Whether you want to get rid of aluminium, brass, stainless steel, or anything in between, we'll give you the best price for your scrap metal/steel! 
As a family-owned and female-run scrapyard, we pride ourselves on our professionalism and organisational skills. Our scrapyard is like no other, we are a step above the rest. 
We understand the importance of customer care. We're always happy to sit down with our customers, make some coffee, and have a chat to get to know them better, all while providing top-quality recycling services to meet their needs.
To sell any Copper/ Copper Alloy you must supply a current drivers licence & a utility bill (no older than 3 months from the issue date) will get you to the 100 points, if you have any questions don't hesitate to contact us today!
For a quality and reliable recycling service that you can rely on, look no further than West Coast Metals Recycling.

Enquire About Our Services
Fill in the form below or contact us at –

Professional Recycling
We pride ourselves on our professionalism and always going the extra mile to ensure our customers are 100% satisfied with our recycling services.

Clean Scrapyard
We are proud of our clean and organised scrapyard. Our customers don't see us as just another recycling scrapyard, they see us as a place that's a step above the rest.

Best Prices
We see ourselves as the best in the business, which is why we offer the best prices to all of our customers when they bring us their scrap metal/steel.

Customer Satisfaction
Dedicated to delivering impeccable service to our customers, when you come to us, you can expect top quality from start to finish.
We Pay Cash for Scrap Metal in Perth
We know the question, where to find metal recycling near me or where can I sell scrap metal for cash in Perth? Answer is, tap to "West Coast Metal" website and get best scrap metal Perth services with ease. Our experts of scrap metal dealers and scrap metal merchants in Perth are looking forward to give you the best value possible for your scrap metal.
Instead of storing scrap metal in your backyard shed or the garage, you can play a part in recycling scrap metal Perth. The process of creating new products through virgin steel requires significant resources which are dwindling across the earth. However, taking a proactive stand and sending your metal scrap to a local scrap metal yard promotes the creation of new products from the remnants of old ones. If you're looking for Perth metal recyclers, West Coast Metals Recycling is your reputable and professional partner.
West Coast Metal, scrap metal recycling dealers in Perth!
Benefits of Scrap Yard
Metal Recycling
We offer best scrap metal prices in Perth, visit us!
You may presume that recycling your old car batteries or stainless steel sinks won't make a difference, however, on a larger scale, every piece of metal that we recycle increases the benefit to the environment. In the National Waste Report 2018, Australia recovered around 5 million tonnes or 90% of metal wastes for recycling in 2016–2017. This amount of material alone can help create a plethora of new products from which we enjoy benefits.  
The primary reason for every person in the country and around the world to consider recycling is a positive contribution to the environment. Instead of occupying space in landfills, these products go through the proper recycling channels and reserve critical space for non-recyclable items. Additionally, the production of new metal through the mining process increases the release of greenhouse gases into the atmosphere. Consequently, it spikes the level of pollution in populated areas and contributes to climate change.  
Hoarding scrap metal around your property doesn't only take up space, but it becomes an eyesore. Furthermore, leaving some objects such as stripped copper cable in the elements will cause oxidisation and therefore decrease its value. It becomes a safety hazard, especially if you have pets and children who often play outdoors. To avoid an incident, it's advisable to pass the scrap on to metal recyclers in Perth. As a result, you increase the aesthetic value of your property and can enjoy more space.  
If there ever was an incentive to engage with scrap dealers in Perth, it's the fact that you can secure extra cash for your scrap. OId machinery and household goods that contain materials such as copper, aluminium, brass, iron, and steel will fetch you some money from a local scrapyard. The amount you receive depends on the type of material. Typically, non-ferrous materials fetch a higher price than ferrous metals such as steel and iron. We as scrap metal recyclers have a lot of experience in almost every area of scrap metal recycling and removal. You're more than welcome to deliver your scrap metal for cash. We also offer a scrap metal pickup service with quick scrap metal removal. We have several different sizes of scrap metal bins available for your scrap metal collection along with equipment's for large scale scrap metal removal.
Interesting Facts About Scrap Metal Recycling in Perth
Even though we're dealing with scrap, and by definition, should be unexciting, however, when you consider its history, it's fascinating. Recycling isn't a modern concept and has existed for several decades.
There's a story that dates back to World War Two when the British initiated a metal scrap collection from ordinary citizens. The government removed every item that contained some form of metal such as metal doors or railings from public parks, houses, shops, and public buildings. They melted the material to manufacture munitions, tanks, and aircraft for the war. However, some historians claim that it was a ruse and they merely wanted to raise the morale of citizens. Other theories suggest that the military dumped the items in the Thames while others say that the government sent it to Nigeria and Guyana.
A con man by the name of Victor Lustig invited six metal scrap business people to a meeting under the illusion of the sale of the Eiffel tower. He sold them the story of being a government agent tasked with selling the material from the famous landmark because they couldn't afford to maintain the structure. After the meeting, he took the businessmen on a drive in a limousine to view the then 26-year-old tower. He reiterated the fact that it was a state secret and requested their bids the following day. Lustig was successful in obtaining cash for the deal from Andre Poisson. He attempted the same con a month later, but the businessmen caught him after taking the false documents to the police. However, he escaped and later on became famous for conning mob boss Al Capone.  
Recycling was present in early Roman culture when they would melt their bronze coins and create bronze statues. As far back as 1100-BC, people identified the need to recycle materials such as bronze and alloys, including iron and copper. They never discarded any items that they could melt and repurpose.
Why Trust West Coast Metals as Scrap Metal Dealers in Perth
For over 20 years, we've been recycling various materials to become one of the best metal scrap yards in Perth. We are a female-owned and operated business and take extra care and pride in our work. As such, we keep our premises neat and tidy and base our business on old fashioned customer service and principles.  
Choose us as Perth scrap metal merchants and get instant cash for scrap!
Contact us if you have any questions or need help collecting your scrap. As your local metal scrap yard, our team is always active for scrap metal recycling which includes copper, brass, lead, steels and many more. Let us know how we can help you to make some extra cash for scrap as a scrap metal buyers and scrap metal recycling dealers in perth.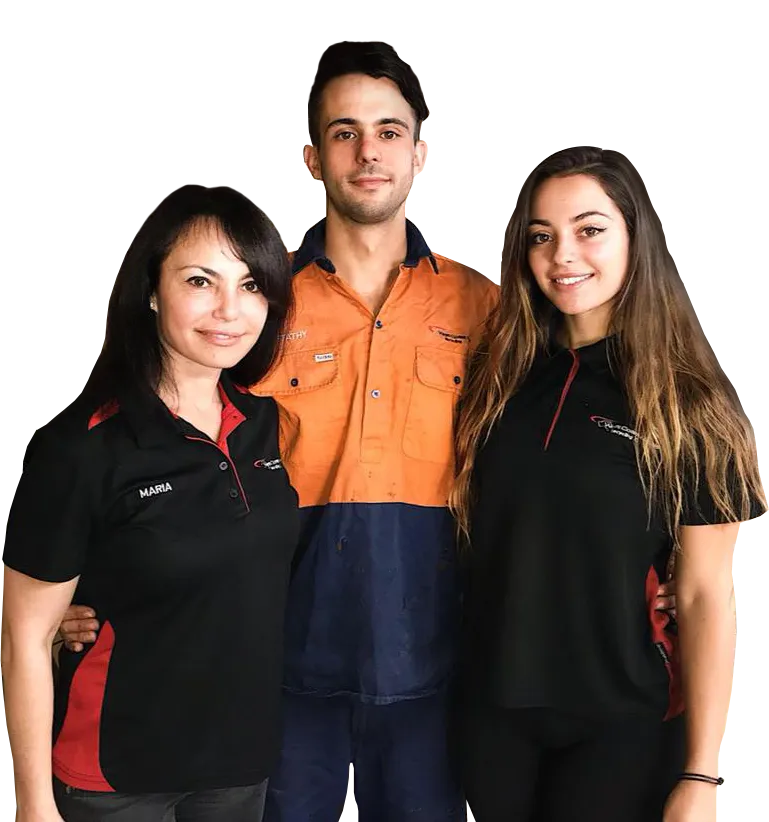 "Never had better customer service at a metal recycler. Even offered me drinks and icy poles while I waited, definitely recommend this place. They also have the best price aswell!"
"I had A lot of cans & steel that needed to dispose of and I heard these guys were pretty good, so I decided to check it out for myself and I have to say, I see why everyone thinks very highly of them. They sorted my scarp quickly & efficiently, gave good advice on what sort of scrap to lookout for and were more than happy to answer my questions. In summary I'll definitely come back as soon as I get more scrap."
"I have been using west coast metals for many years now and have never had a bad experience!! The staff always give me a friendly welcoming and are always polite! They are very fast and honest and I would highly recommend west coast metals!!"
I have been to a number of scrap metal merchants but none are as clean or as professional in my opinion and West Coast scrap metal. This is a family run and own business and excels in customer service. Maria and her two kids Stathy and chilli who certainly know how to look after you. The prices are very competitive and the cleanliness is a big selling point to me, you are always greeted with a smile and they help you the best they can. They follow all government regulations and the ethics cannot be question so if you are looking for a great price on your Scrap and to be served with a smile I strongly recommend you go and give the team at West Coast scrap metals and visit they are at 22 Crocker Street in Malaga with easy access
I can't imagine any other scrap yard out there better than west coast metals. Great friendly service. Highly recommended! Thanks again guys
West Coast has been a reliable and trustworthy metal recycling company that always gives me the best prices and warm welcome service I wouldn't get that anywhere else.
A family run business, service with a smile and more. Couldn't ask for a better experience while doing business with the team at west coast. I have been coming here for over 10 years and would recommend everyone to go scrap your goods there and check out their impressive scrap wall on display 👌🏽
Fairest scrap prices in Perth, I went through 3 scrap yards before discovering west coast metals. Maria, her friendly son and lovely daughter are a welcome change to your regular dodgy scrap yard merchants. They made me realise I had been getting ripped off for years and I really appreciate there honesty, friendliness and fairness.
After using another company and thinking how un-user friendly they were and being that this was my first load had no idea what I was doing. My husband sent me down to this large company and told me to get rid of it all , which I did but when I got home I told my husband there has to be another place that is more suited to me being a female & I need that little bit of extra help. I googled and found West Coast Metals they make it so easy I'm very comfortable doing the load by myself as I know they will help me get it sort. Maria keeps you entertained especially if your wearing white pants into the place which I do not recommend you do, or you will be leaving with a nice little handprint on them all in the name of fun. I highly recommend them & they are my one stop shop for getting rid of waste. Thanks guys
Look HANDS down the best, most helpful and friendly , family business I've ever had the pleasure of doing business with CHEERS GUYS.. non pushy Team of pros here must GIVE A GO... I've turned 5 of my mate's onto these guys and all 5 now won't go elsewhere . find out for yourself or don't but its your LOSS trust me... L8R LAZY..!.
Why You Should Use West Coast Metals Recycling
We are a family-owned business under female management. As women, we bring a fresh twist to various conventional practices in the industry. We always run a clean facility and deliver prompt and honest service.  
Contact us, come and have a coffee and let us know how we can help you.

Enquire About Our Services
Fill in the form below or contact us at -
0477 331 630 / 08 9248 2207