Metal Recycling Services in Osborne Park
Environmentally Conscious Work
Are you looking for a way to be more environmentally conscious? Have you been collecting scrap metal/steel or building up a collection of old electric motors and radiators? If you are in Osborne Park and looking for the best service and price' look no further because West Coast Metals Recycling Pty Ltd offers all that and more.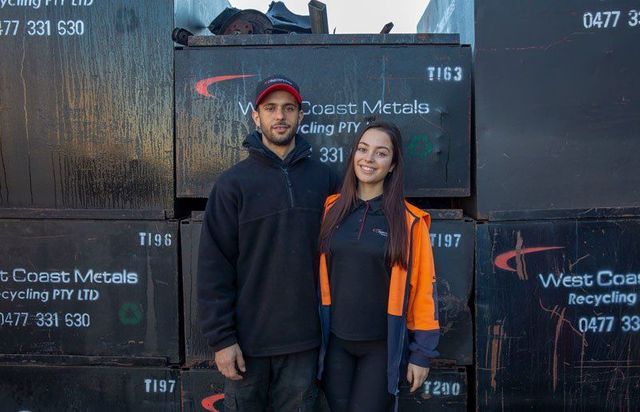 If you are storing a lot of used products or building up a large pile of compressors, motors or car parts, then West Coast Metals Recycling Pty Ltd is the answer. We buy all kinds of scrap metal/steel, from heavy steel to car batteries; everything is recyclable, and we make sure to do our part. We value the planet and the environment around us and make sure that this concern is addressed in our everyday business dealings.
If you want to do your part too by recycling and making sure that no scrap metal/steel goes into landfill, then give us a call today. By placing all your brass and copper radiators, aluminium radiators, break disks etc. into our bins that are ready for pick up, it helps the environment more than you could know.
We buy all kinds of scrap metal/steel, including, but not limited to:
| Lead Acid Batteries | Electric Motors, Transformers and Power Tools | Old Air-Cons |
| --- | --- | --- |
| Fridge Compressors | Stainless Steel | Aluminium Cast |
| Aluminium Rims | Nickel | Catalytic Converters |
Copper and Brass Recycling
There is a lot of scrap cable that ends up in a landfill. Only 9 percent of what you put in the recycling bin gets recycled! How crazy is that? But, we at West Coast Metals Recycling Pty Ltd make sure that your copper and brass off cuts get recycled the right way. You can bring in your scrap for cash like:
| Copper Buzz Bar | Copper Insulated Wire | Brass |
| --- | --- | --- |
| Copper Coils | Copper Tube | Brass and Copper Radiators |
- Your Recycling Specialists in Osborne Park -
Help Keep Scrap Metal/Steel Out of Landfills