Have you ever wondered how certain elements or coins got their names? One such intriguing example is "nickel." Names hold power. They encapsulate stories, histories, and even the essence of what they represent. As we delve into the fascinating world of elements, we come across a remarkable tale surrounding the name of one particular metal: nickel.
 In this article, we will delve into "What is the nickel?" the origins of the term "nickel" and explore its connection to the popular five-cent coin. We'll also uncover fascinating details about the composition of nickel in coins and their historical significance and their journey to becoming an essential part of our daily lives.
What is a Nickel?
Before we delve into its name, let's understand what a nickel is. The metal Nickel is a chemical element with the symbol Ni and atomic number 28. It belongs to the transition metals group on the periodic table. This lustrous, silvery-white metal is known for its resistance to corrosion and high melting point.
A nickel is also a denomination of currency, commonly used to refer to the five-cent coin in the United States, Canada and Australia. The term "nickel" also extends to similar coins in other countries, such as the one-pound coin in the United Kingdom. These coins, despite their varying sizes, all share a common trait: they are made primarily of an alloy containing the element nickel.
In Australia, a 5-cent coin is part of the country's currency system. Despite its name, the 5-cent coin is not made primarily of nickel. Instead, it consists of a combination of metals, predominantly copper and nickel.
What Are Nickel Coins Made of?
Australian nickel coins, including the 5-cent coin, are composed of 75% copper and 25% nickel. The use of nickel in coins ensures durability and resistance to corrosion, allowing them to remain in circulation for extended periods.
How Many Cents in a Nickel?
As mentioned, a nickel is worth five cents. Australia and the US nickel coin is currently made of a copper-nickel alloy, with 75% copper and 25% nickel. This composition allows the coin to possess a distinctive appearance and a slight golden hue.
When Were Nickel Coins Introduced in Australia?
The introduction of nickel in coins in Australia dates back to February 14, 1966. On this day, Australia officially switched from the pound sterling to the decimal currency system. The new currency system introduced a set of coins, including the 5-cent coin, along with the 10-cent, 20-cent, and 50-cent coins.
Although the 5-cent coin is made of copper-nickel alloy, it received the name "silver" due to the presence of a significant amount of copper element in its composition. This results in a little confusion.
Nickel Coins Around the World
Nickel's durability and resistance to corrosion make it an ideal metal for coinage. Nickel coins have been minted in various forms and compositions throughout history. In the United States, the first nickel in coins was introduced in 1866, known as Shield nickels. These coins featured a shield on the obverse and a large numeral "5" on the reverse.
Over the years, the US nickel coins went through several design changes, including the Liberty Head nickels, Buffalo nickels, and the current Jefferson nickels, featuring Thomas Jefferson on the Obverse and Monticello, his home, on the reverse.
Beyond the US nickel, coins have also played a significant role in other countries currencies. For example, Canada's five-cent coin, commonly referred to as the metal nickel, is made of an alloy known as "nickel-plated steel" or "cupronickel." Nickel in coins alloy combines the strength and durability of steel with the anti-corrosive properties of nickel.
Early Discovery of Nickel
To end your curiosity with " What is the nickel?" let us move on to its story of discovery. In the realm of mineral exploration, the discovery of new elements and metals has always been a thrilling pursuit. Nickel, however, proved to be a particularly elusive mystery. Early on, miners and explorers stumbled upon nickel-rich ores without realizing their true significance. Misidentification and confusion clouded its discovery, prolonging the journey towards understanding this enigmatic metal.
Origins of the Term "Nickel" || The Story of Kupfernickel
Names carry weight, often drawing inspiration from mythology, folklore, or the distinguished individuals who contribute to their identification. The name "nickel" has a fascinating lineage.
The name "nickel" derives from the German word "kupfernickel," which translates to "devil's copper." The term was initially used to describe a mischievous sprite or goblin that miners blamed for the failure of copper ores to produce the desired copper metal during the 17th century.
During that time, miners would extract what they believed to be a copper ore but found that it did not yield copper upon smelting. Instead, they obtained a white, brittle substance. This material was deemed an unwanted byproduct and was discarded or even cursed as the work of the mischievous "kupfernickel."
In reality, the ore contained a previously unknown metal, which we now refer to as the metal nickel. This mysterious metal eventually caught the attention of chemists and metallurgists, leading to further exploration and understanding of its properties.
The Birth of Nickel || The Swedish Connection
The key turning point in unravelling the mystery of Nickel's name lies in Sweden. In the early 18th century, a new mineral was discovered in a Swedish mine. This mineral possessed unique properties, differentiating it from previously known elements. With careful consideration, the mineral was aptly named "nickel" after a mischievous mythological creature, derived from the German word "Kupfernickel."
Axel Fredrik Cronstedt's || Discovery & Properties of Nickel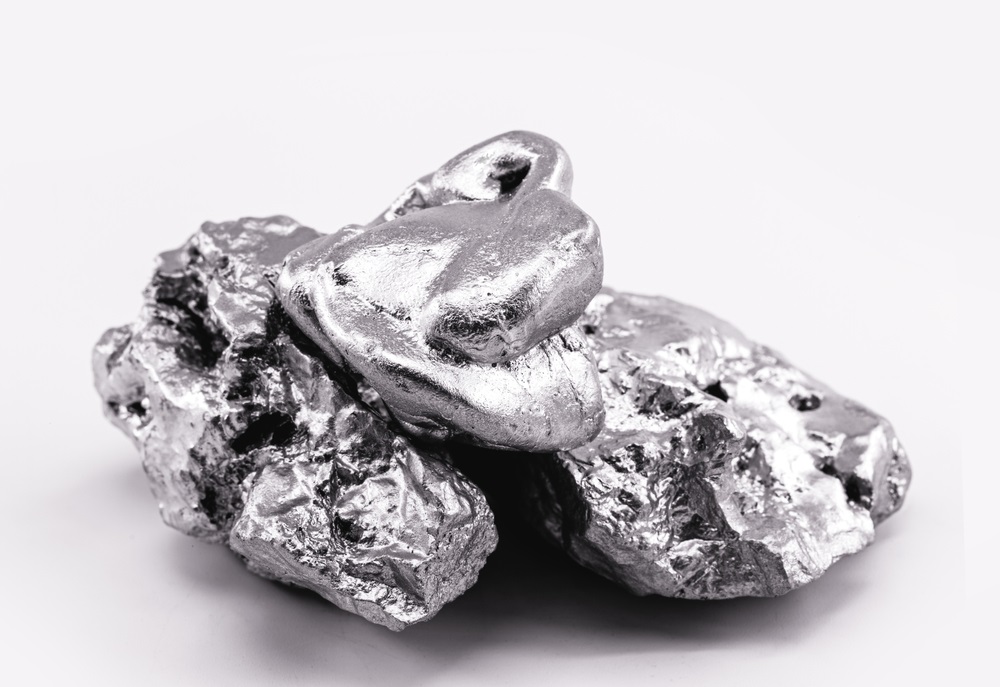 The discovery of the metal nickel as a distinct element can be attributed to Swedish chemist Axel Fredrik Cronstedt, who isolated it in 1751. Cronstedt identified nickel as a unique metal with distinct physical and chemical properties. He named the metal "nickel" derived from the German word "kupfernickel," meaning "devil's copper."
Nickel possesses a lustrous silver-white appearance and is highly resistant to corrosion, making it an essential component in various industrial applications. Nickel's versatility and desirable properties soon made it a highly sought-after material in various industries.
Its corrosion resistance, heat resistance, and magnetic properties have led to its extensive use in stainless steel production, electroplating processes, and the manufacturing of batteries, nickel in coins, and many other products.
Nickel in Modern Times
The metal Nickel, a versatile and robust metal, has played a significant role in shaping modern industries. From aerospace and electronics to construction and transportation, its diverse range of applications has made it an indispensable component.
Nickel continues to play a vital role in our everyday lives. Its use in the production of stainless steel makes it an essential component in appliances, kitchenware, and construction materials. Additionally, nickel is a key ingredient in rechargeable batteries used in electric vehicles, smartphones, and other electronic devices.
Nickel Uses in Different Industries
Nickel finds widespread applications across multiple industries, owing to its unique properties. Let's explore its utilization in various sectors:
Aerospace Industry
The metal Nickel superalloys are used in jet engines, turbines, and combustion chambers for their high-temperature resistance.
Nickel coatings provide corrosion protection for aircraft parts.
Electronics and Telecommunications
Nickel is a key component in the production of batteries, including rechargeable ones, due to its exceptional conductivity.
The metal nickel is used in the manufacturing of electrical contacts, connectors, and wiring for its durability and resistance to corrosion.
Construction and Infrastructure
Stainless steel, an alloy containing the metal nickel, is extensively used in architecture, building frameworks, and bridges due to its strength, durability, and aesthetic appeal.
Nickel alloys are employed in pipelines and storage tanks for their corrosion resistance.
Transportation
The metal nickel is used in the production of vehicle components such as exhaust systems, spark plugs, and catalytic converters due to its heat resistance and ability to withstand harsh environments.
Nickel-based batteries are integral to electric vehicles, facilitating efficient energy storage and prolonged battery life.
Common Nickel Items in Everyday Use
Nickel can be found in various everyday items that we encounter regularly. Here are some examples:
| | |
| --- | --- |
| Category | Examples |
| Coins | Nickel coin (e.g., Australian 5-cent coin) |
| Jewellery | Earrings, necklaces, bracelets, rings |
| Kitchen Utensils | Forks, spoons, knives |
| Keys | Door keys, car keys, padlock keys |
| Zippers | Zipper teeth, sliders |
| Belt Buckles | Belt buckles for pants, skirts, accessories |
| Eyeglass Frames | Frames for eyeglasses |
| Musical Instruments | Saxophones, trumpets, flutes, clarinets |
| Watches | Watch casings, dials, watchbands |
| Batteries | Rechargeable batteries (Ni-Cd, NiMH) |
| Cell Phones | Battery, speakers, connectors, casings |
| Laptop & Desktop Computers | Casings, connectors, internal components |
| Coin-Operated Machines | Vending machines, arcade games, coin-operated devices |
| Plumbing Fixtures | Faucets, showerheads, pipes |
| Tools | Wrenches, pliers, screwdrivers, hand tools |
| Zipper Sliders | Sliders for zippers |
| Costume Jewelry | Earrings, necklaces, brooches, rings |
| Eyelash Curlers | Eyelash curlers |
| Belt Buckles | Belt buckles (nickel-plated) |
| Fasteners | Screws, bolts, nails |
| Buttons | Buttons on shirts, jackets, and jeans |
| Lamps & Light Fixtures | Lamps, light fixtures |
| Automotive Parts | Exhaust systems, engine components, trim |
| Door Handles and Knobs | Door handles, knobs |
| Pens | Pen casings, clips |
| Purses and Handbags | Zippers, clasps, buckles |
| Bicycles | Frames, handlebars, components |
| Medical Equipment | Surgical instruments, implants |
| Dental Appliances | Braces, orthodontic wires, dental implants |
| Safety Pins | Nickel-plated safety pins |
Nickel Recycling Process || From Scrap to New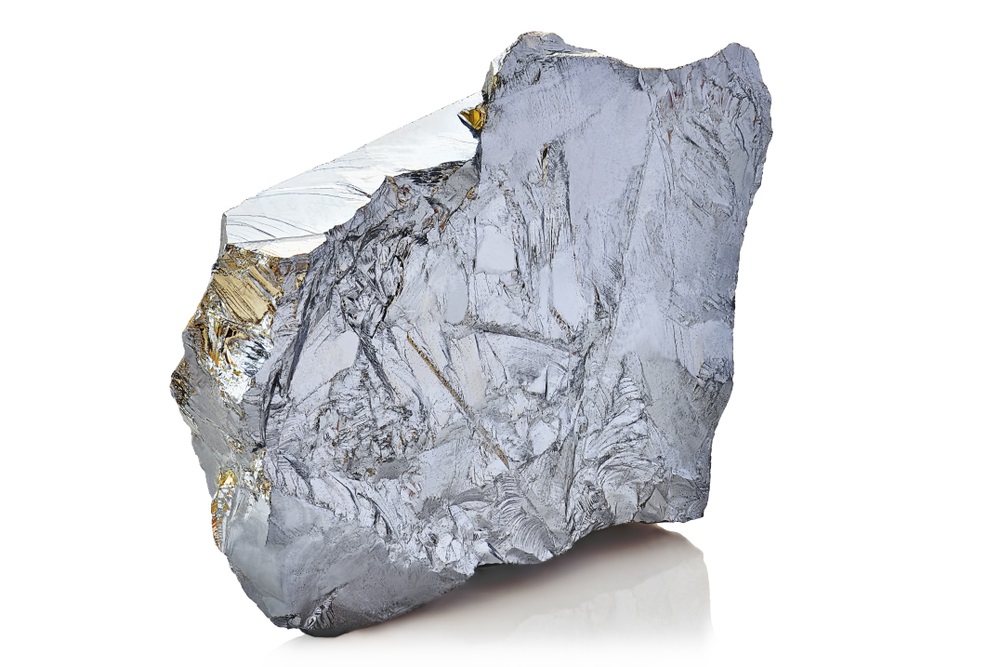 Nickel recycling is an essential practice that reduces the need for primary extraction and minimizes environmental impact. Let's explore the process involved in the metal nickel recycling:
Collection: Nickel-containing items are collected from various sources, including recycling centres, households, and industries.
Sorting: The collected items undergo sorting to separate nickel-containing materials from other metals and non-recyclable components.
Shredding: The sorted nickel items are shredded into smaller pieces to facilitate further processing.
Melting and Purification: The shredded nickel is melted in a furnace to separate it from impurities. The impurities are then removed through purification processes.
Solidification: The purified nickel is cooled and solidified into ingots or pellets, ready for reuse in various applications.
Importance of Nickel Recycling || Shaping Sustainable Industries
Nickel recycling carries numerous benefits that contribute to sustainability and resource conservation. Here are some key reasons why nickel recycling is crucial:
Conservation of Natural Resources: Recycling the metal nickel reduces the need for mining and extraction, preserving valuable natural resources and minimizing the environmental impact associated with mining activities.
Energy Savings: The recycling process requires less energy compared to primary production, leading to reduced carbon emissions and lower energy consumption.
Waste Reduction: Recycling the metal nickel reduces the amount of nickel-containing waste that would otherwise end up in landfills or incinerators, promoting a circular economy.
Cost Efficiency: Recycling nickel offers cost advantages by reducing the dependence on costly primary extraction and refining processes.
From Coins to Innovations: Nickel Powering the Future
Nickel, a versatile and vital element in our everyday lives, has an intriguing history behind its name. From its association with nickel in coins to its mythological ore origins in Germany, the metal nickel has come a long way.
Whether it's in the form of alloys, batteries, or electrical equipment, this element continues to play a crucial role in various industries.
So, the next time you handle a nickel coin or benefit from the properties of nickel, remember the fascinating journey it has taken to become an integral part of our modern world.
Revive, Reclaim, Recycle Nickel || Save the Planet & Your Wallet
Recycle your nickel, save the planet, and be a hero for future generations. Act now and let's forge a greener tomorrow together.
Take Action Today!