Most Valuable Scrap Metal Recycling with West Coast Metals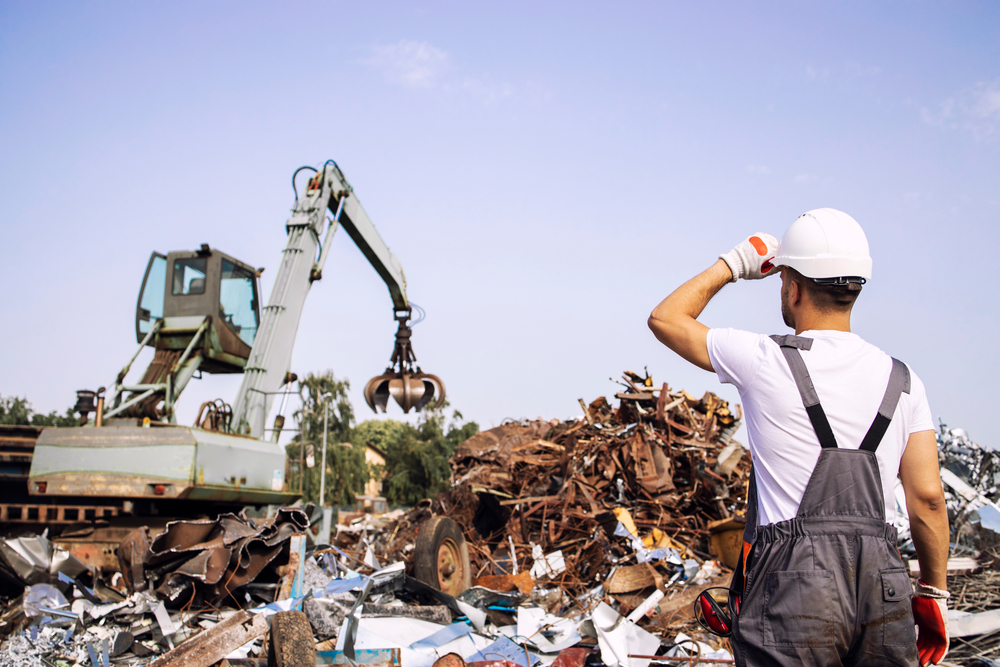 Wondering what are the most valuable scrap metals to recycle?
In recent years, the scrap metal recycling has grown importance for both economic and environmental sustainability. Recycling is now a crucial component of resource conservation and lowering the carbon footprint associated with metal production as the demand for metals rises.
In Western Australia, West Coast Metals stands out as a leading player in the scrap metal recycling industry, offering a wide range of services and solutions for individuals and businesses alike.
Most Valuable Scrap Metal Recycling with West Coast Metals
List of Valuable Scrap Metals:
The value of scrap metals can vary significantly depending on several factors, including market demand, metal type, purity, and quantity. Some of the most valuable scrap metals often include: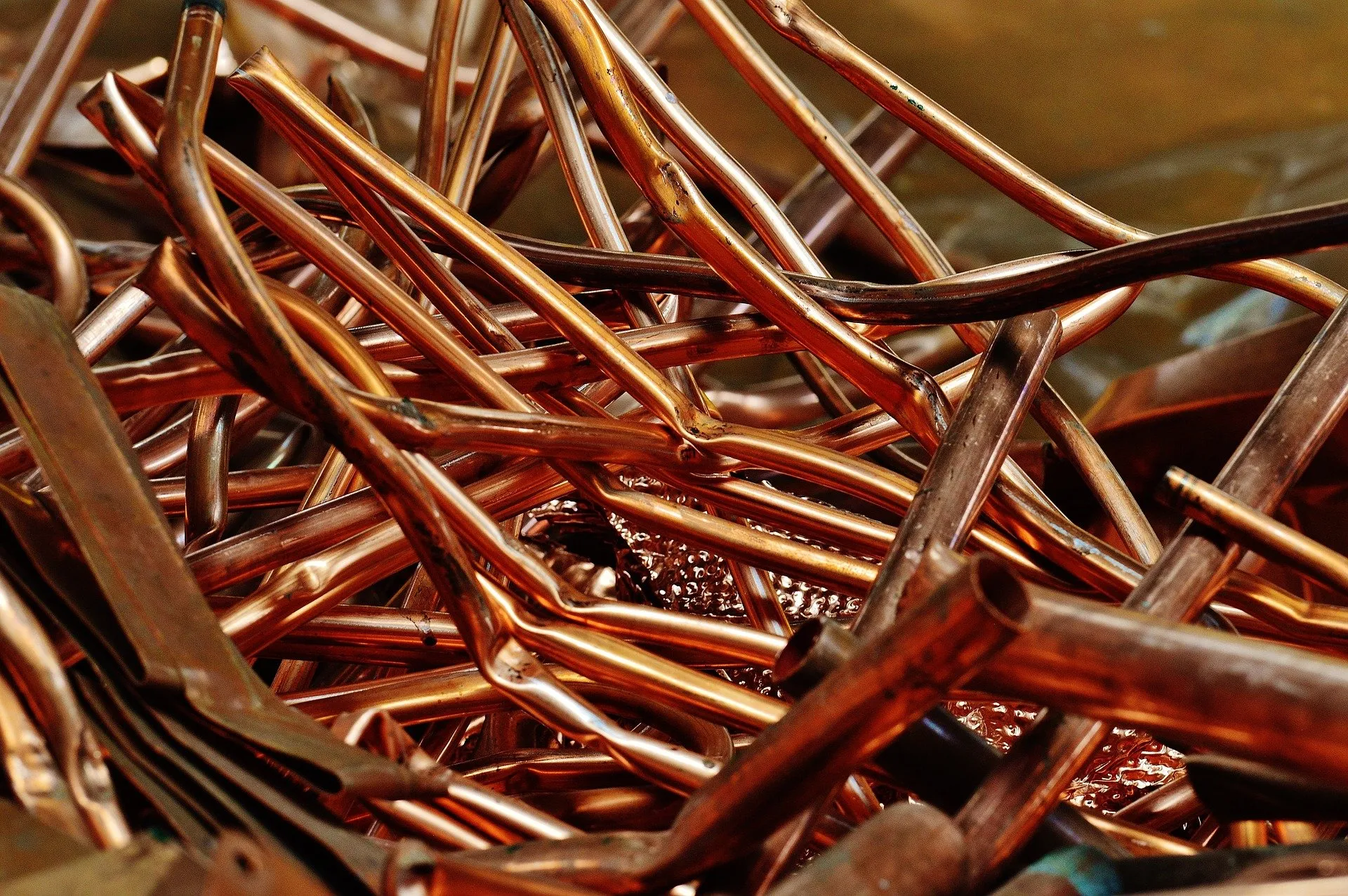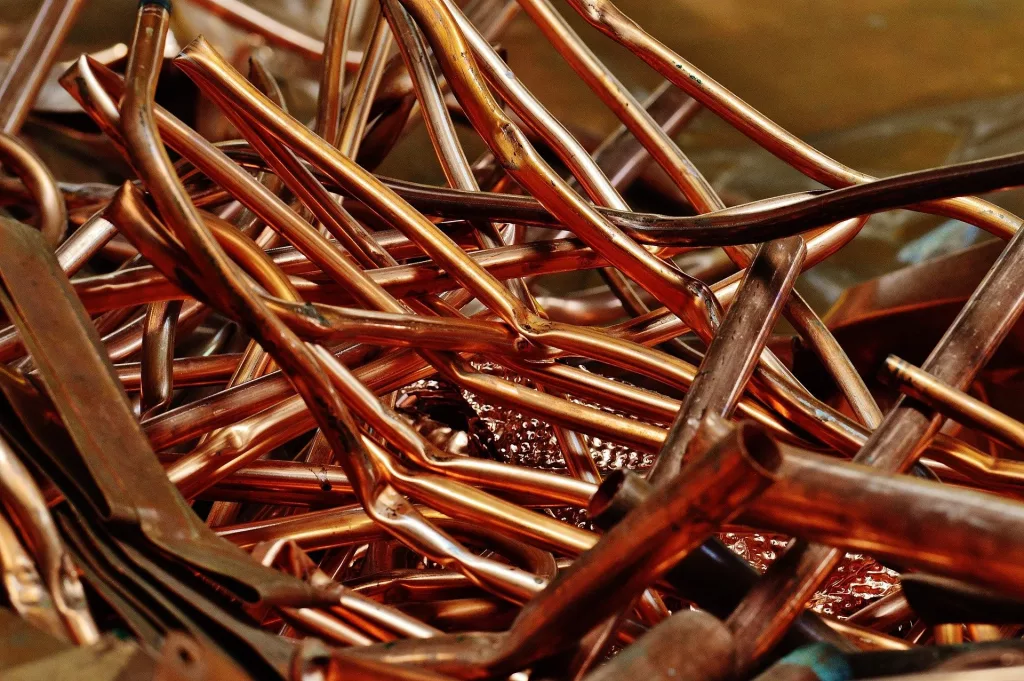 Copper is one of the most valuable scrap metals due to its high conductivity and versatility. It is commonly found in electrical wiring, plumbing pipes, and various electronic devices. Clean and pure copper scrap typically commands a high price in the recycling market.
Scrap Copper Recycling in Perth: Copper is a sought-after metal for its electrical conductivity and heat resistance. Whether you have scrap copper wiring, pipes, or other copper materials, West Coast Metals offers Perth copper recycling services. By recycling copper, you not only receive cash for your scrap but also reduce the need for mining new copper, which can have a significant environmental impact.
Aluminum is lightweight, corrosion-resistant, and widely used in industries such as construction, transportation, and aerospace. Aluminium scrap is typically soft drink cans. Older computer and gaming consoles, automobile components, and even bicycle frames may contain sizable amounts of aluminium. Recycling aluminum is energy-efficient, making it a valuable scrap metal. Aluminum cans, car parts, and aluminum extrusions are common sources of scrap aluminum.
Aluminium Recycling in Perth: West Coast Metals provides aluminium recycling services in Perth, helping individuals and businesses responsibly dispose of aluminium scrap and reduce their carbon footprint. Recycling aluminium not only conserves energy but also lowers greenhouse gas emissions associated with aluminium production.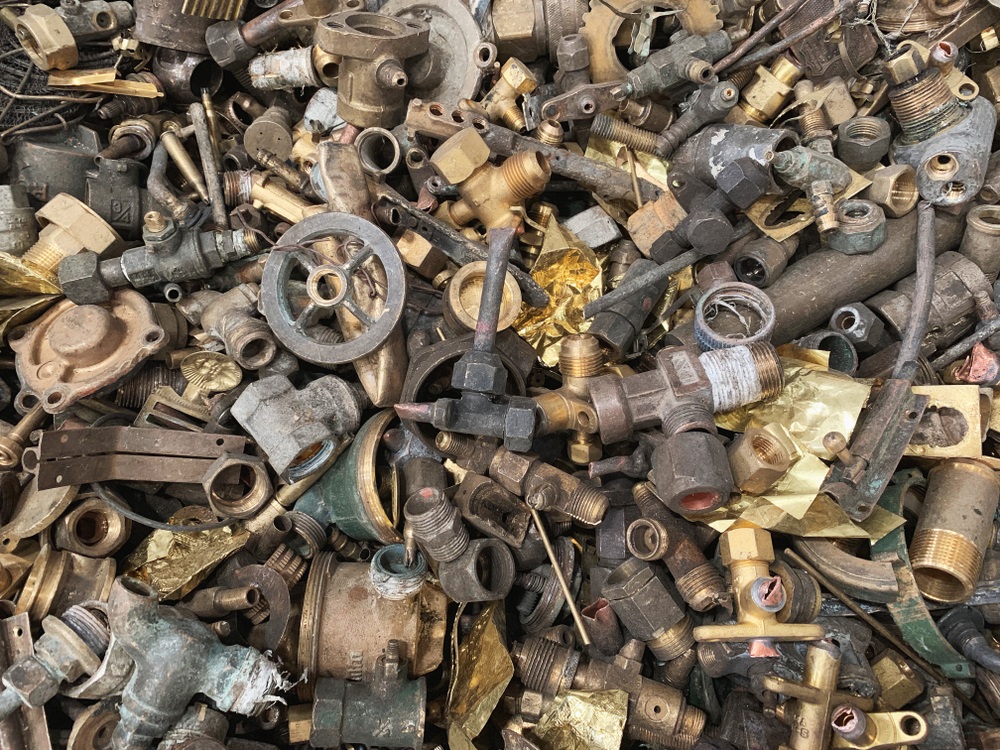 Brass is a copper alloy that contains zinc, and it is valued for its durability and corrosion resistance. It is commonly found in plumbing fixtures, musical instruments, and decorative items. Clean and sorted brass scrap can fetch a good price.
You might not be aware of how many antique items you have lying around that include brass parts. If you have an object that, when clean, appears like gold but you know it's not, there's a strong chance it's actually brass. Brass seems in a variety of antique ornamental items, including candlesticks, plates, and trophies. It is also used in bed frames, door handles, and fittings.
Brass Scrap Recycling: West Coast Metals offers brass scrap recycling services in Perth, ensuring that this valuable material doesn't go to waste. By choosing to recycle brass, you not only receive cash for your scrap but also help conserve energy and reduce greenhouse gas emissions associated with brass manufacturing.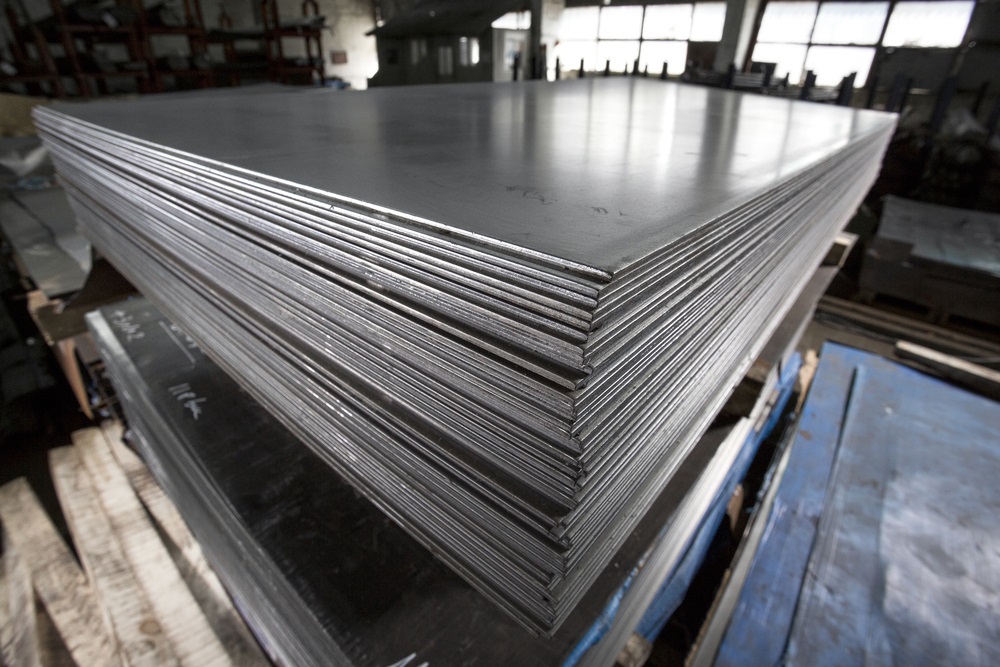 Stainless steel is famous for its corrosion resistance and strength. It is used in appliances, kitchenware, construction materials, and automotive parts. Recycling stainless steel helps conserve resources and is therefore valuable in the scrap market.
One of the metals most frequently found in Australia is stainless steel. Appliances, whitegoods, and other kitchen equipment are from stainless steel, as are some vehicle components and industrial gear found in factories and warehouses.
Stainless Steel Recycling Perth: Stainless steel is renowned for its durability and corrosion resistance, making it a popular choice in various industries. West Coast Metals provides stainless steel recycling services in Perth, allowing businesses and individuals to monetize their stainless steel scrap while contributing to the sustainable use of this valuable resource.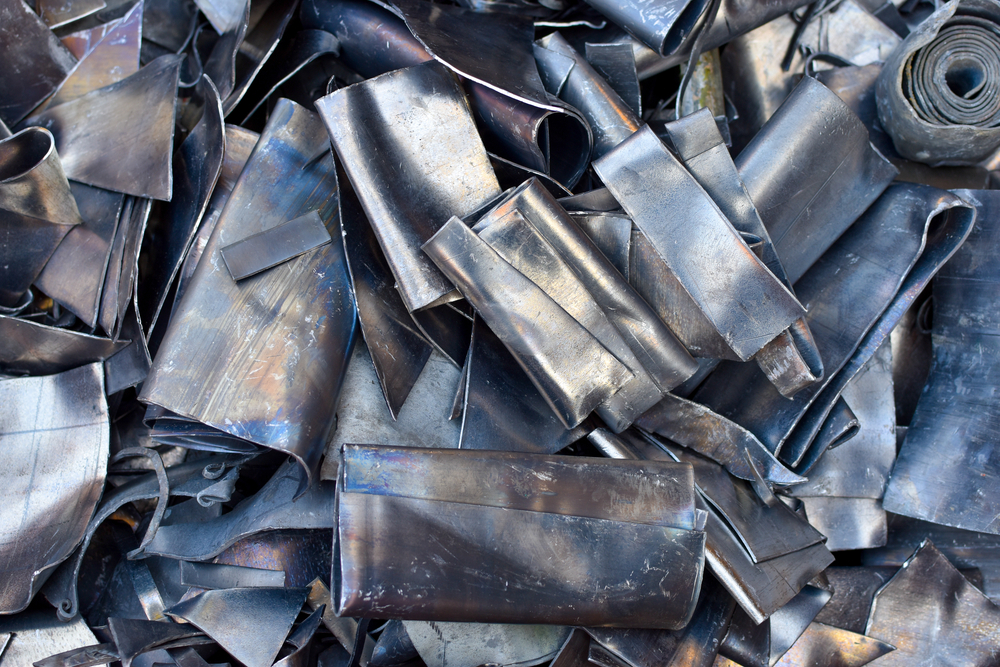 Lead is used in batteries, construction, and as a radiation shield. While its use has decreased due to environmental concerns, recycling lead from old batteries remains an essential practice, and it has value in the recycling industry.
Although lead scrap is incredibly profitable when recycled, finding a pure source of the non-ferrous metal can be very challenging. Since pure lead scrap is extremely poisonous, it is imperative that you take the appropriate safety measures to prevent contamination of your surroundings. Due to the weight of most lead products, transporting lead can be quite challenging.
Precious Metals:
Precious metals like gold, silver, and platinum are highly valuable, primarily due to their rarity and various industrial and technological applications. They can be in electronics equipment's used car servicing, jewelry, dental materials, and catalytic converters. Precious metal recovery from scrap can yield substantial returns.
Gold is a precious metal that, like silver, is more valuable than the majority of other types of junk but is more difficult to find. The first things that typically come to mind when thinking of gold are jewellery, old coins, and antiques. However, components of old electronics frequently have enough gold content to make mining the metal profitable.
Silver can occasionally fetch a higher scrap metal price from scrap metal buyers than it would at a jewellery store or pawn shop. You might quickly earn money by selling your scrap silver if you have old jewellery, silverware, medals, or antique vases.
It's important to note that the value of scrap metals can fluctuate based on market conditions. Additionally, the purity and cleanliness of the scrap material can significantly impact its value. To get the best value for your scrap metals contact West coast Metals and get instant cash.
Grab It, Scrap It & Cash It!
Benefits of Recycling Scrap Metals:
Recycling scrap metals is a crucial component of sustainable and responsible resource management. It offers numerous economic, environmental, and societal benefits by conserving resources, reducing energy consumption, lowering greenhouse gas emissions, and promoting a greener and more sustainable future.
Recycling scrap metals offers a multitude of benefits, both for individuals and society as a whole. Here are some of the key advantages of recycling scrap metals:
Resource Conservation:
Recycling scrap metals reduces the need for extracting and processing virgin ore from the Earth. This conserves valuable natural resources, such as iron, copper, aluminum, and other metals. It helps in preserving these resources for future generations.
Energy Savings:
Recycling metals requires significantly less energy compared to the production of new metals from raw materials. For instance, recycling aluminum can save up to 95% of the energy needed for primary aluminum production, making it an energy-efficient process.
Reduction in Greenhouse Effect:
Metal production from virgin materials is energy-intensive and contributes to greenhouse gas emissions. Recycling metals reduces the carbon footprint associated with mining, smelting, and refining, helping combat climate change.
Conservation of Land and Water:
Mining and metal extraction can have detrimental effects on land and water resources. Recycling reduces the demand for mining activities, preventing habitat destruction, water pollution, and soil degradation.
Reduced Waste in Landfills:
Metals are non-biodegradable and can persist in landfills for centuries. Recycling diverts scrap metals from landfills, helping to reduce the amount of waste sent to these sites and extending landfill lifespans.
Lower Manufacturing Costs:
Recycled metals are often less expensive than newly produced metals, making them an attractive option for manufacturers. This can lead to cost savings in the production of various products.
Environmental Preservation:
Recycling scrap metals reduces the environmental impact of metal mining and extraction, which can harm ecosystems, disrupt communities, and contribute to air and water pollution.
Energy Security:
Recycling metals reduces a nation's reliance on foreign sources of raw materials, contributing to energy security and economic stability.
Sustainability:
Recycling scrap metals encourages individuals and businesses to adopt more sustainable practices. It raises awareness about the importance of responsible resource management and environmental stewardship.
Plumbers often accumulate a significant amount of scrap metal in their line of work, including brass, copper, and stainless steel. West Coast Metals specializes in recycling plumbers scrap Perth, providing a convenient and eco-friendly solution for disposing of these materials. By recycling plumbers' scrap, not only can you declutter your workspace, but you can also contribute to the responsible use of resources and reduce the environmental impact of metal production.
If you're searching for "metal recycling near me" in Perth, West Coast Metals has you covered. With multiple locations, including Malaga scrap, Scrap metal Kewdale, Landsdale scrap metal, Wangara scrap recyclers, and Scrap metal recycling Welshpool, you can easily find a convenient drop-off point for your scrap metal materials. Their network of scrap metal yards in Perth ensures that recycling is accessible to everyone in the region.
Conclusion
West Coast Metals is leading the way in the scrap metal recycling industry in Perth, offering a wide range of services to individuals and businesses alike. By recycling your scrap metals with West Coast Metals, you not only receive cash for your materials but also play a crucial role in conserving valuable resources and reducing the environmental impact of metal production. With our commitment to sustainability and convenient locations throughout Perth, West Coast Metals is your go-to partner for responsible and profitable scrap metal recycling. So, whether you have brass, copper, stainless steel, aluminium, or other scrap metals, choose greener and more prosperous future.
Our Services
For 19 years, we have proudly been offering professional metal recycling services for industrial, mining, commercial, and domestic customers in Perth. Whether you want to get rid of aluminium, brass, stainless steel, or anything in between, West Coast Metal gives you the best price for your scrap metal.
Get Instant Cash For Scrap!
Finding an easy way to steel Perth metal recycling is a must if you work in an industry that deals with metals regularly. Instead of leaving unused metals lying around on your property, consider selling your scrap brass in Perth for cash. We will collect your scrap metal on your premises if you aren't able to deliver it to us. T&C's apply only on substantial loads, due to transport costs. Our team of recyclers will collect your metal, and sort it, allowing us to pay you the best price possible for your old door frames, pots, pans, cast etc. We will then arrange a speedy payment either in cash or through bank transfer.  
We don't only take in aluminium scrap metal, but also various other metals such as copper, brass, and stainless steel.  West Coast Metals Recycling is here to make your life easier, with a service for recycling motors, radiators, and other automotive machinery.